North Dakota Amtrak Passengers Stranded 13 Hours Are Now Moving
One Train Was Stuck Near Rugby , Delaying A Second Train West of Devils Lake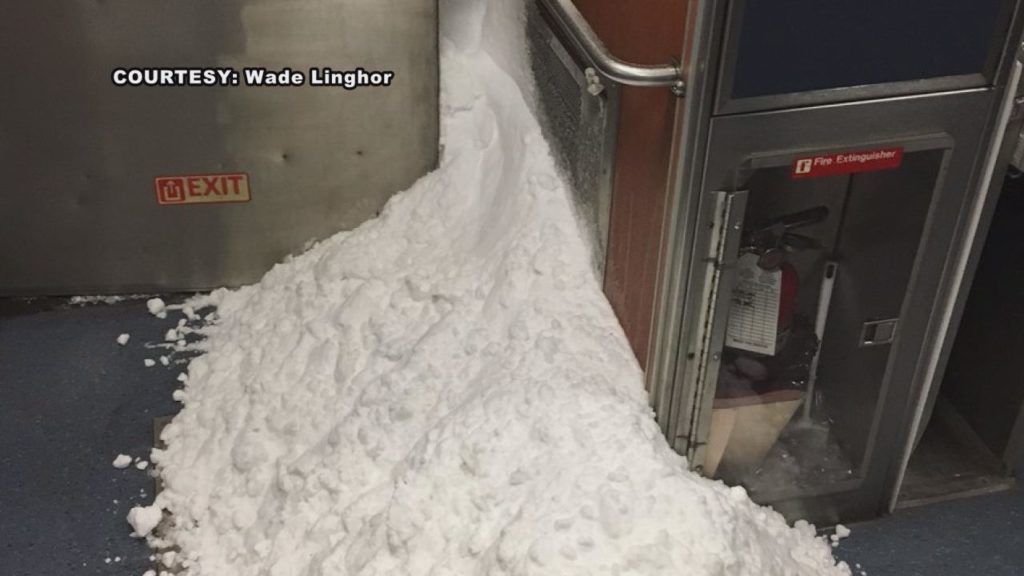 NORTH DAKOTA –Two Amtrak trains that were delayed due to one being stuck in deep snow near Rugby are rolling again.
BNSF Railway crews helped free the eastbound Empire Builder after it was stuck in many feet of snow near Rugby.
The train with a little more than 100 people on board was delayed for about 13 hours and it was heading east again as of 7:45 p.m. Wednesday.
The train delayed the westbound Empire Builder west of Devils Lake with nearly 100 people on board.
That train was headed west as soon as the eastbound train passed.
An Amtrak spokesman said passengers were kept comfortable during the wait and served meals.