Tufte Children Laid to Rest; Support Continues for Family
The children of Dawn and Brandon Tufte died last month after fire engulfed their mobile home in Carrington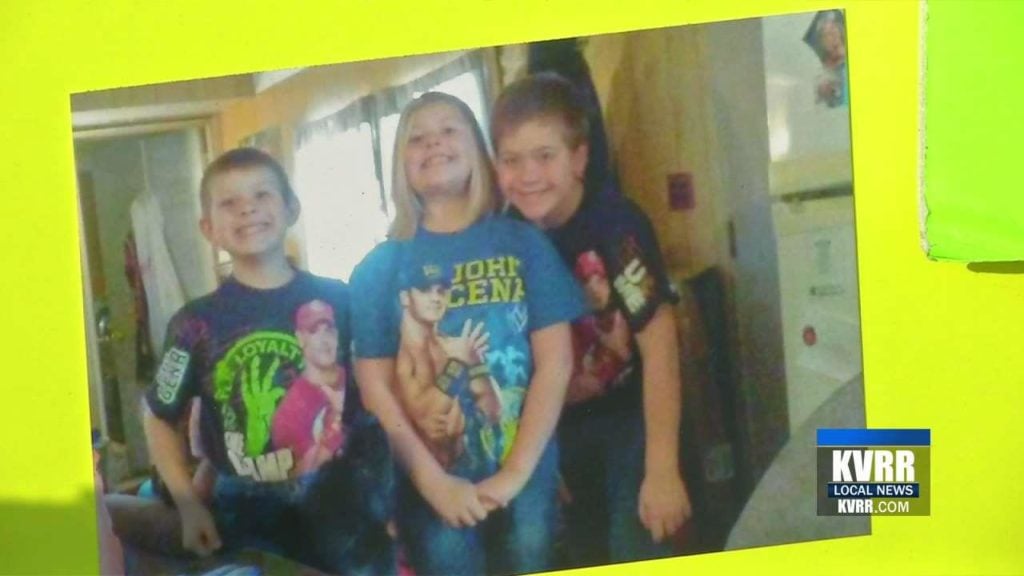 CARRINGTON, N.D. — It was an emotion packed day inside the Carrington High School Gymnasium.
Funeral services were held for 11-year-old Alex Tufte, his 8-year-old sister Melody and 7-year-old brother Spencer.
The children of Dawn and Brandon Tufte died last month after fire engulfed their mobile home in Carrington.
Dawn, Brandon and a family friend, Garrett Phillips, survived the fire but were hurt.
Brandon was treated at Regions Hospital in the Twin Cities.
A GoFundMe account has raised over seventy thousand dollars in under two weeks to help the family with funeral costs and other expenses.