Man Convicted in "Operation Speed Racer" Loses Appeal
The killing was tied to a violent cartel based in Tijuana, Mexico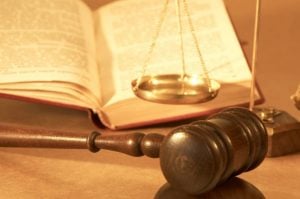 EAST GRAND FORKS, Minn. — A man convicted of murder in a North Dakota drug conspiracy case tied to a major Mexican cartel has lost his appeal.
Gabriel Martinez had claimed that his lawyers did a poor job and one of them was too chummy with Federal Judge Ralph Erickson.
He sentenced Martinez to life in prison in 2008 for the shooting death of Lee Avila of East Grand Forks.
The killing was tied to a violent cartel based in Tijuana, Mexico.
The case was known as "Operation Speed Racer" and included as many as 50 suspects.
Martinez said his attorney told him Erickson "owed him favors" and Martinez should take a plea deal rather than go to trial.
A judge from South Dakota heard the appeal because Erickson was called to testify.