Garth Brooks Makes Good on His Promise for One Fargo Couple
Garth Brooks is flying one local fargo couple out to his concrt in Philadelphia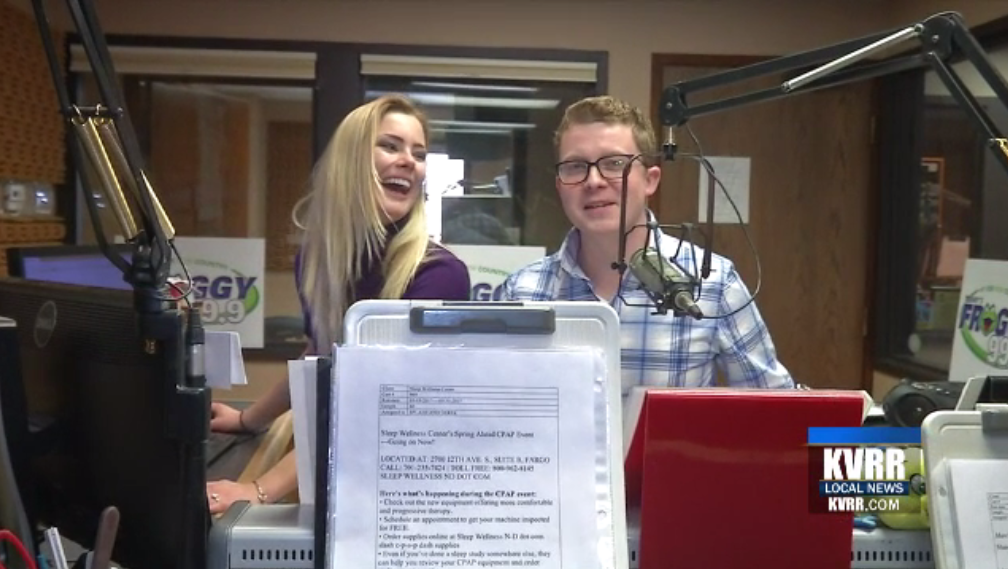 FARGO, N.D. — Superstars and celebrities make promises to their fans all the time.
But the legendary Garth Brooks is keeping his word when it comes to a Fargo couple.
If it's one thing Siri Freeh knows, it's music.
As co-host for Froggy 99.9's Morning Splash, Freeh gets to rub elbows with some of the most famous country music stars of all time.
In 2016, Freeh did an interview with the legendary Garth Brooks, who had a four-night concert series at the Fargodome and she let it slip she was soon to be married and Brooks didn't let that go.
"You guys tell me after you're married where you want to go," said Brooks to Freeh during the interview. "I'll take care of the airfare, I'll take care of the hotel. You can come see us in whatever city."
It was a wedding gift Freeh and her husband, Geoff Thaden, say they never expected.
"A little bit surprised…a little bit shocked that it's actually happening because when he first offered to do it and offered that gift I thought that's really cool but I wasn't going to hold him to it," said Freeh.
But according to this radio personality, Brooks is all about keeping his word.
"Cause he's just really cool," declared Freeh.
So when the superstar followed up with the newlywed couple, he said he'll treat them to his Philadelphia stop on his World Tour.
"I've never been out to the east coast like in the Pennsylvania Philadelphia area so it's going to be really cool," said Freeh.
Besides the concert, there's a few other tourist attractions they're hoping to check out.
I consider myself a 'Philadelphian' so I convinced Freeh's husband they can't go to the city of brotherly love without stopping by Pats and Geno's Steaks.
"I was really looking forward to Philly cheesesteaks then I gave up meat for lent," said Geoff Thaden, Freeh's husband of almost a year.
But…I think I might've just changed his mind.
"We're going to Philadelphia, the home of cheesesteaks and…I'm going to cheat," he whispered.
It's safe to say in this case, friends in 'high' places can take you pretty far.
Garth Brook's concert in Philadelphia will be on both March 24th and March 25th.
Freeh said she will fill her listeners in on all the details when they get back.