Suspect in Court for South Fargo Bomb Threat
28-year-old Dustin Depiano is charged with felony terrorizing and criminal mischief, which is a misdemeanor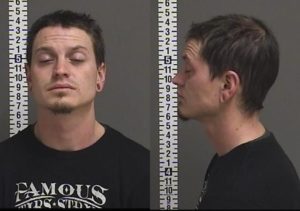 FARGO, N.D. — The man accused of making a bomb threat and slashing several tires in south Fargo early Monday has been arraigned in court.
Dustin Depiano, 28, is charged with felony terrorizing and criminal mischief, which is a misdemeanor.
A preliminary hearing is set for April 13.
Police say Depiano pulled fire alarms at multiple apartment buildings.
He was found in the basement of Dakota Manor apartments carrying a backpack, which he said contained a bomb.
The Red River Valley SWAT Bomb Team determined it was not an explosive device.
Depiano is also accused of slashing nearly 30 tires.