Minnesota Mom Fighting to Change Law that Set Her Son's Killer Free
On February 7th, 2003, Sweats left her 3-year-old son, Cameron in the care of a family friend, Samuel Christopher Jones while she went to work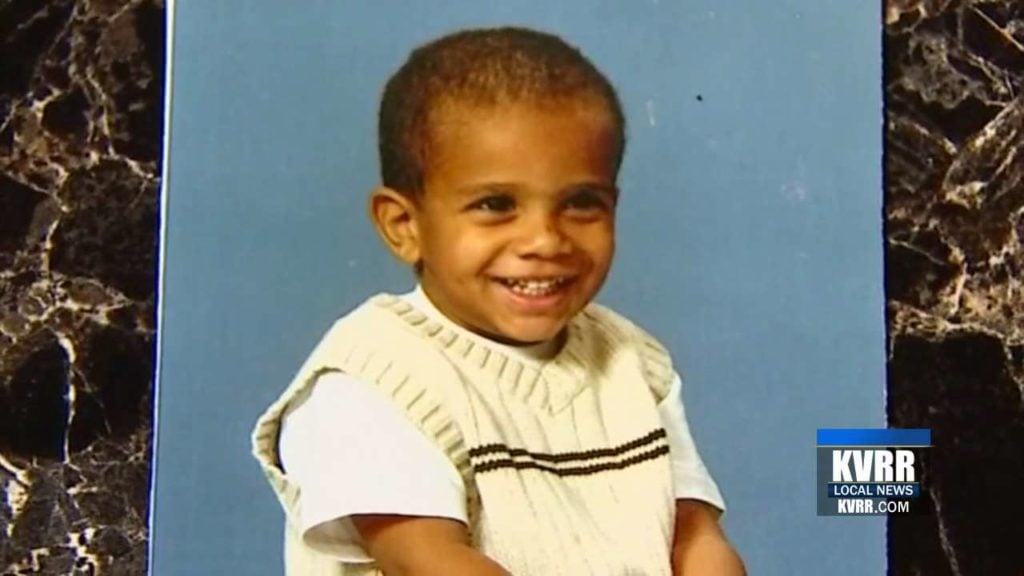 MINNESOTA — A Minnesota mom is fighting to change the law when it comes to sentencing guidelines when someone kills a child.
Cynthia Sweats said when it comes to punishing someone for killing a child, the state is much too lenient.
On February 7th, 2003, Sweats left her 3-year-old son, Cameron in the care of a family friend, Samuel Christopher Jones, while she went to work.
Police said Jones severely beat the toddler by kicking him and punching him in his torso and pounded the boy's head into a wall several times.
Cameron was also burned with cigarettes and police said Jones possibly taped the boy's mouth shut to muffle his cries for help.
Jones was charged with intentional second degree murder but was able to strike a deal by pleading guilty to unintentional second degree murder and sentenced to 20 years in prison.
Jones was released on March 8th, 2017 after serving only 13 years and will be on parole until 2023.
Sweats said she was never informed about the specifics of the plea deal and didn't know there was a chance he could be released early.
She said she only has one concern: "Is he hurting somebody else? Is he staying away from children?"
Her Life's Mission: Cameron's Law
"This is going to be something I have to deal with for the rest of my life," said Sweats as she gave an interview to KMSP Fox 9's Iriz Perez. "It never stops hurting."
But Sweats decided to turn that pain into a passion and not only to honor Cameron's life.
She wanted to help save others by keeping child killers off the streets, without ever being able to hurt another child again.
Under her proposed law, anyone who is arrested for killing a minor child under the age of 17 would be charged with intentional first degree murder.
If they are convicted, Sweats wants the person to receive an automatic life sentence in prison without the possibility of parole.
She also wants restitution paid to the child's legal guardians in the amount of $75,000.
If the person confesses to the crime, the only offer given to them will be to plead guilty to intentional second degree murder with a mandatory life sentence, but they can be eligible for parole after serving 33 years with good behavior.
Sweats said under the current state laws in Minnesota, suspects in child killings are given plea bargains, lesser charges and lighter sentences for cooperating with the investigation.
In Jones' case, he was released after having served two-thirds of his sentence.
Because of this, Sweats said she feels as though Cameron's senseless killing was swept under the rug.
Facing an Uphill Battle
Sweats has taken the first steps in bringing her proposal to lawmakers.
She started a petition at change.org, asking people to help her bring "Cameron's Law" to the state's attention.
She said she has written numerous letters to lawmakers and Governor Dayton, asking to talk to them about child protection laws and to tell Cameron's story.
But so far, she has not heard from anyone.
"I wish he would respond to me," Sweats said quietly on what she said is a number of letters to Governor Dayton.
But even silence from a group of people sworn to protect the rights of Minnesotans isn't deterring her from her mission and while she's facing an uphill battle, she said looking at her son…her first born's pictures…are what keeps her going.
"I'm really not going to stop," she said. "Children expect adults to care and protect them. Not neglect, abuse and kill them."
If you would like more information, or would like to sign Sweats' petition, please click here.
If you would like to be updated on her mission, visit the "Fighting for Cameron and Kids" Facebook page.