Perham Man Reunited with 6-Year-Old Daughter in Nashville
She was found last Friday in Monroe County, Tennessee by a deli owner after the man saw fliers put up by Cooney's private investigators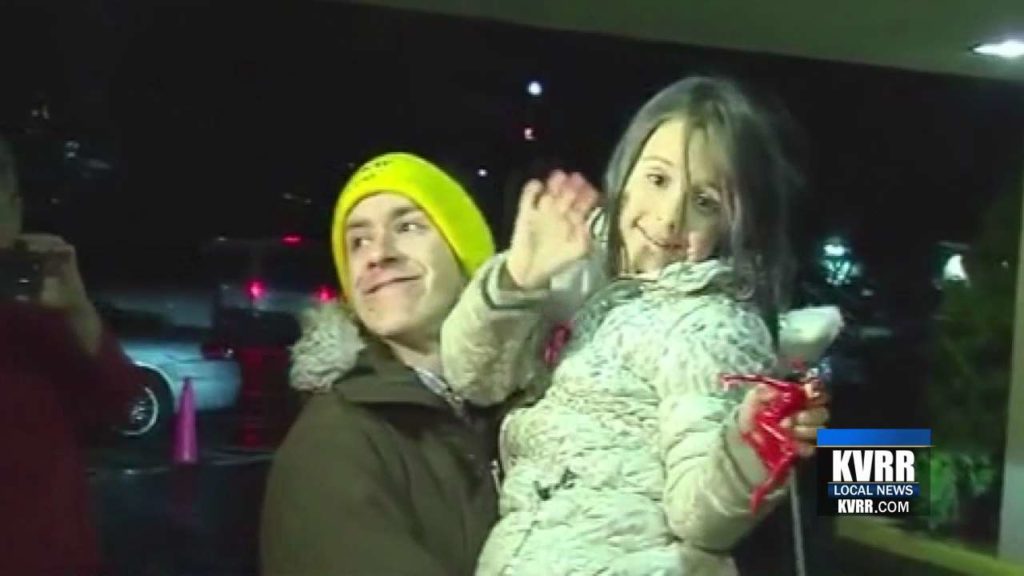 NASHVILLE, Tenn. — The Perham man who spent the last month searching for his daughter was reunited with her Monday night in Nashville.
Brian Cooney was granted temporary custody of his daughter Claire, who is 6 years old, but hadn't seen her.
She was found last Friday in Monroe County, Tennessee by a deli owner after the man saw fliers put up by Cooney's private investigators.
Claire was with her mother and her mother's boyfriend.
The boyfriend was arrested.
"Tonight we are going to hang out," said Cooney. "If Claire is hungry, we are going to get her some dinner. Tomorrow, we are just going to hang out and I am going to get her anything she wants. Try to spoil her and love her up good and just let her know how much I've missed her."
Both of Claire's parents are expected in court this week to discuss custody.