Two Arrested for Selling Drugs in the Grand Forks Area
He was arrested after the Pine-to-Prairie Drug Task force followed 35-year-old Travis Larocque to Hudson's apartment in Grand Forks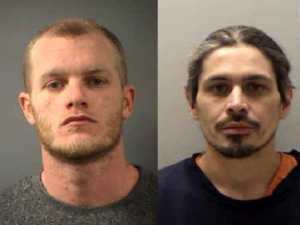 GRAND FORKS, N.D. — Two men are accused of selling drugs in the Grand Forks area.
Craig Hudson, 27, appeared in court on two felony drug charges.
He is also facing two drug misdemeanors.
He was arrested after the Pine-to-Prairie Drug Task force followed 35-year-old Travis Larocque to Hudson's apartment in Grand Forks.
Larocque was later arrested in East Grand Forks and is expected to appear in Polk County District Court.