UPDATED: Fire Crews Battle Fire at Nome Church Purchased by Craig Cobb
It is not known if anyone was inside the church at the time of the fire and the state fire marshal will be investigating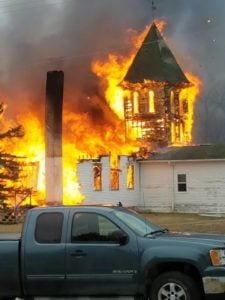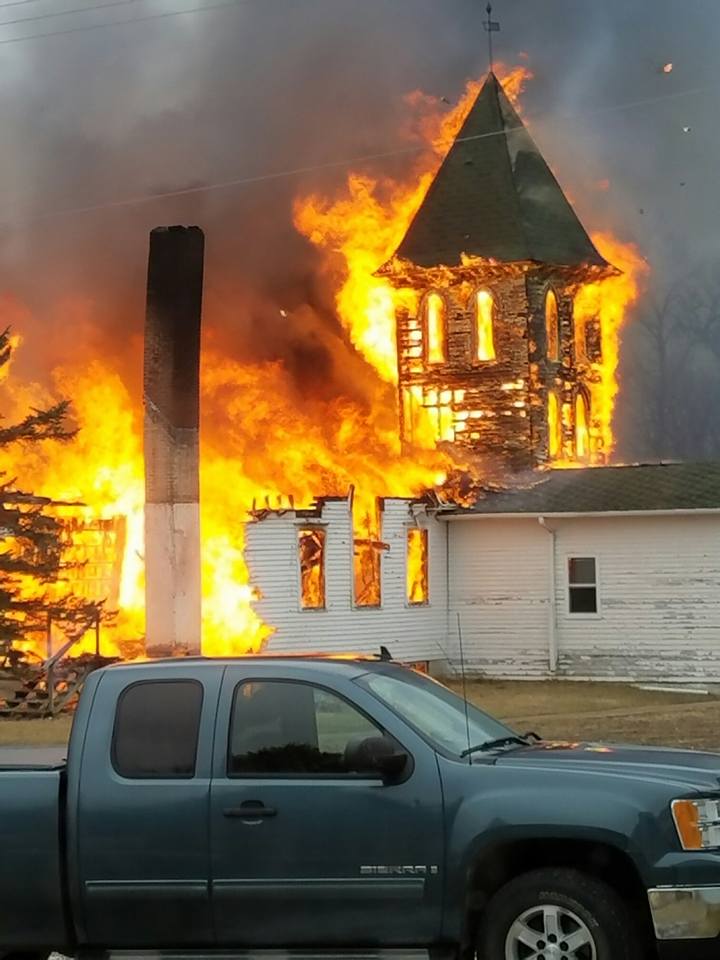 NOME, N.D. — Fire crews are on the scene in Nome, trying to fight flames at the former Zion Lutheran Church.
The Barnes County Sheriff said the call came in just after four o' clock in the afternoon but by the time deputies arrived, the church was fully engulfed.
It is not known if anyone was inside the church at the time of the fire and the state fire marshal will be investigating.
The church was purchased earlier this year by well-known white supremacist Craig Cobb.
Cobb's name is listed on the deed to the property but it is not known if he had moved into the building.
We have a crew on the scene and will update you as more details become available.