UND Hockey Fans Turn Out for the Big Game
Fans from all over join together in the FM area to cheer on UND Hockey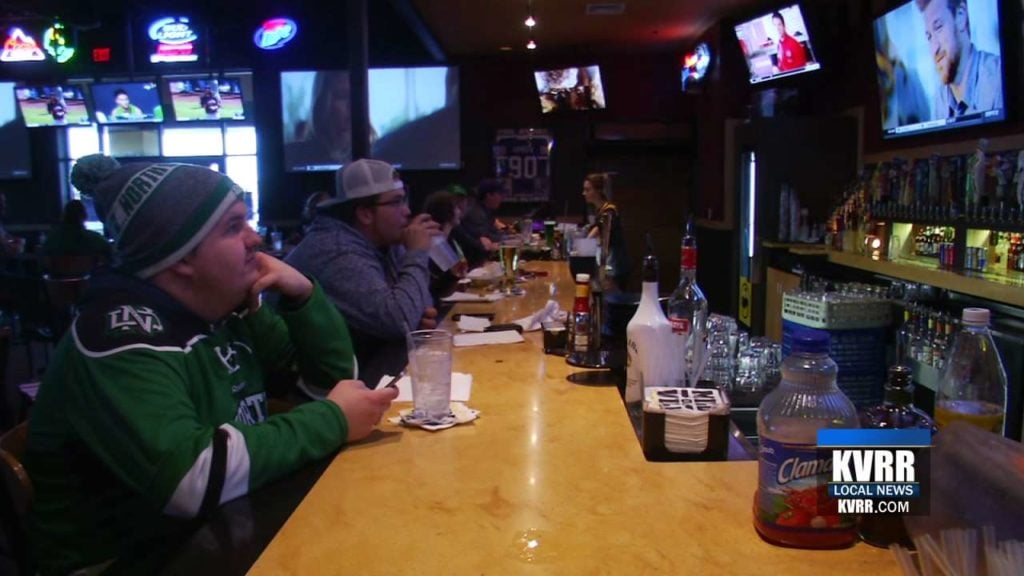 FARGO, N.D. — Fighting Hawks fans from all over flock together in support of their hockey team.
Endless amounts of beer, laughter and buffalo wings galore.
Although UND didn't take home the win after going into double overtime, dedicated fans stayed positive the whole time.
"Let's go sioux. Sioux ya ya," said Brady Opheim.
"Sioux sioux Sioux," said Steve Stremick.
The Boston Terriers ended the Fighting Hawks season in the first game of the NCAA tournament.
While some spent the day watching on the ice, others enjoyed the comfort of cheering on their team from local sports bars.
"Well, we've been here since two and it's really good," said Stremick. "It's fun. I mean, that's where you need to go to see it, Buffalo Wild Wings."
"It's been great. A lot of UND fans I can tell you that," said Opheim.
And some fans were even so invested into the game, they couldn't even keep their eyes off the screen to tell me about it.
"Right here right here right now! See?" asked Merty Steffens.
For some, it's a fun way to spend the afternoon.
But others stayed loyal to UND hockey for much longer.
"All my life," said Opheim.
"Probably fifteen years," said Steffens.
Even though it was an upset for the team, fans still have hope for another big win.
"You know, they're so young. They're a new team so you see them…they're going to go far," said Stremick.
After going into double overtime, many fans couldn't stay in their seats.
"I didn't think they'd get this far," said Steffens.
"Never underestimate the Sioux," said Stremick.
Fans say win or lose, showing team spirit with one another is what it's all about.
Boston University will play tomorrow during the second round at 5 p.m. at Scheels Arena.