Two Richland County Brothers Pulled from Lake After Attempted Dog Rescue
Lidgerwood firefighters responded to a 911 call and pulled the men from the water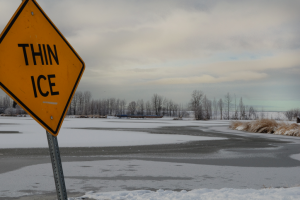 RICHLAND COUNTY, N.D. — Two brothers suffered hypothermia after attempting to rescue a dog from a lake in Richland County.
Jeff and Jesse Lyons each broke through the ice on Grass Lake on Sunday after their dog broke through.
Sheriff Larry Leshovsky says that by chance the brothers' shouts for help could be heard some distance away because there was little wind.
Lidgerwood firefighters responded to a 911 call and pulled the men from the water.
They were taken to St. Francis Medical Center in Breckenridge.
The dog did not survive.