NWS Lowers Projected Crest for Park River in Grafton
The pool at Homme Dam leveled off this morning and appeared to crest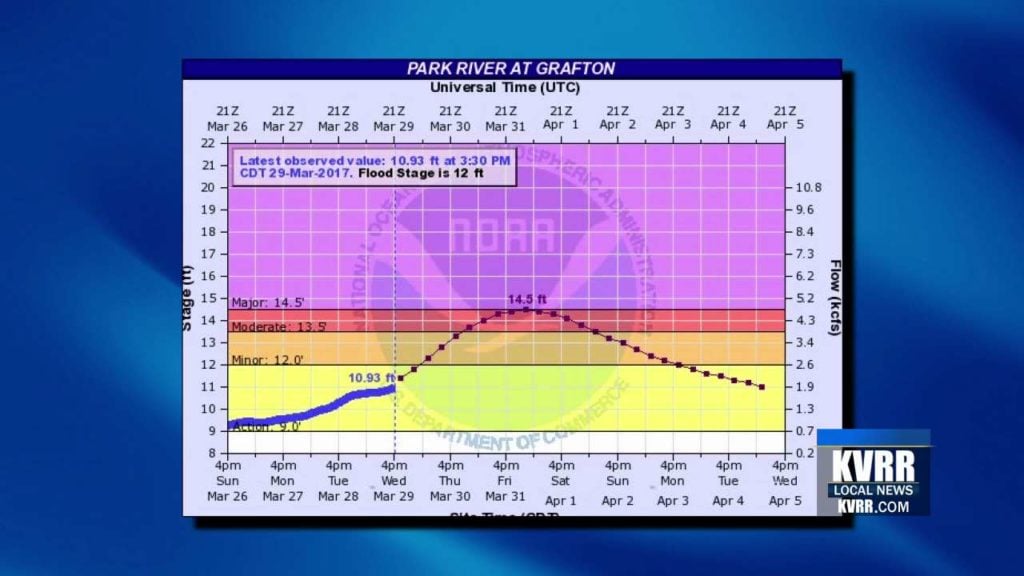 GRAFTON, N.D. — National Weather Service has drastically lowered the projected crest on the Park River in Grafton.
A flood warning is still in effect as the river is expected to top out around 14.5 feet on Saturday, down from a projected 16 feet.
The pool at Homme Dam leveled off this morning and appeared to crest.
The Red River at Pembina is expected to crest next week at 44.5 feet, about a foot and a half below the crest in 2013.
Two Rivers in Hallock is in moderate flood stage and forecast to crest tomorrow at 807 feet.
Flood warnings continue for Drayton, Walhalla, Neche, Oslo and upstream of Warren.