Rose Creek Golf Course to Open in Time for Weekend
The remaining seven holes and Driving Range will open as soon as conditions permit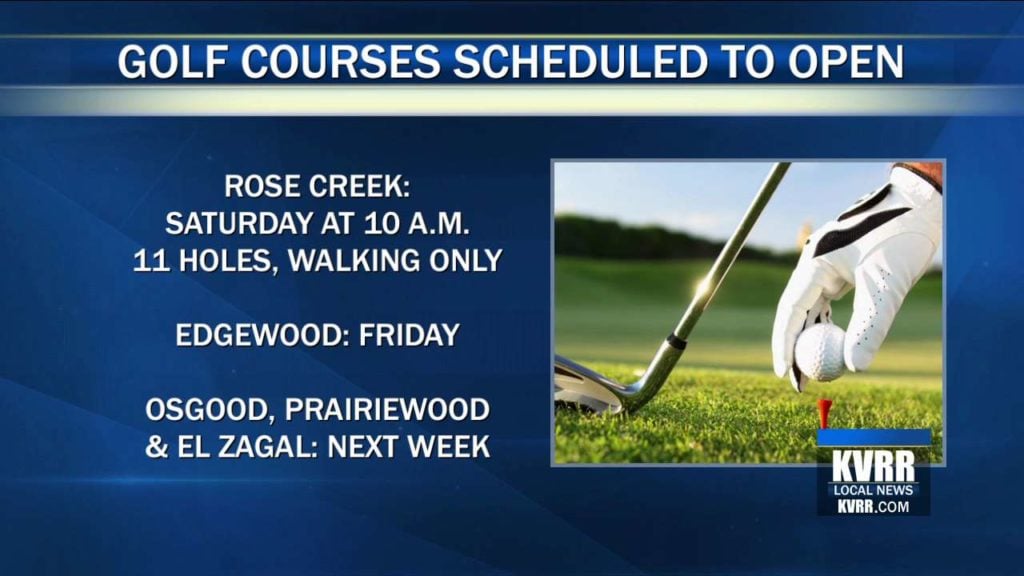 FARGO, N.D. — Golfers will be able to play 11 holes at Rose Creek starting Saturday.
The golf course will open at 10 a.m. and play will be available on holes one thru nine, 17 and 18, for walking only.
The remaining seven holes and Driving Range will open as soon as conditions permit.
Edgewood will open the entire 18-hole course for play tomorrow.
The remaining three public golf courses in Fargo, Osgood, Prairiewood and El Zagal, will be open next week.