Pat Benatar, Kenny Rogers, Modest Mouse a Few Headliners for Moorhead's Bluestem Summer Concert Series
The series begins with The Shins on May 21 and ends with the Pixies on October 12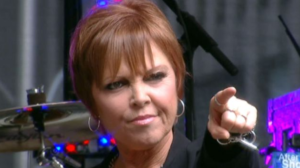 MOORHEAD, Minn. — Some fan-favorite classic artists will draw people of all ages to the Bluestem Summer Concert Series in Moorhead.
Pat Benatar, Rick Springfield, Frankie Valli and the Four Seasons and Kenny Rogers are just some of the artists lined up to play at the Bluestem Amphitheater this summer.
The series begins with The Shins on May 21 and ends with the Pixies on October 12.
In between you'll find Tony Bennett, Everclear, Buddy Guy and Jonny Lang, Bonnie Raitt and Indigo Girls, Jason Isbell and Modest Mouse.
Find ticket information at JadePresents.com or at the Tickets300 box office.