Detroit Lakes Level III Sex Offender Back in Custody
Officials already had a plan in place for if Baca ran away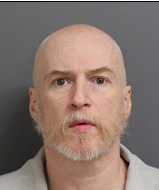 DETROIT LAKES, Minn. — A level three sex offender on probation was brought back into custody after police say he cut his ankle bracelet and fled.
Authorities say Robert Baca was re-captured just after 5p.m. this afternoon, less than an hour after cutting the bracelet.
Officials already had a plan in place for if Baca ran away.
Workers with a nearby business say they saw Baca running and helped officers find him.