Northern Valley Still Facing Flood Warning
There is a concern that rainfall totals overnight could impact the river level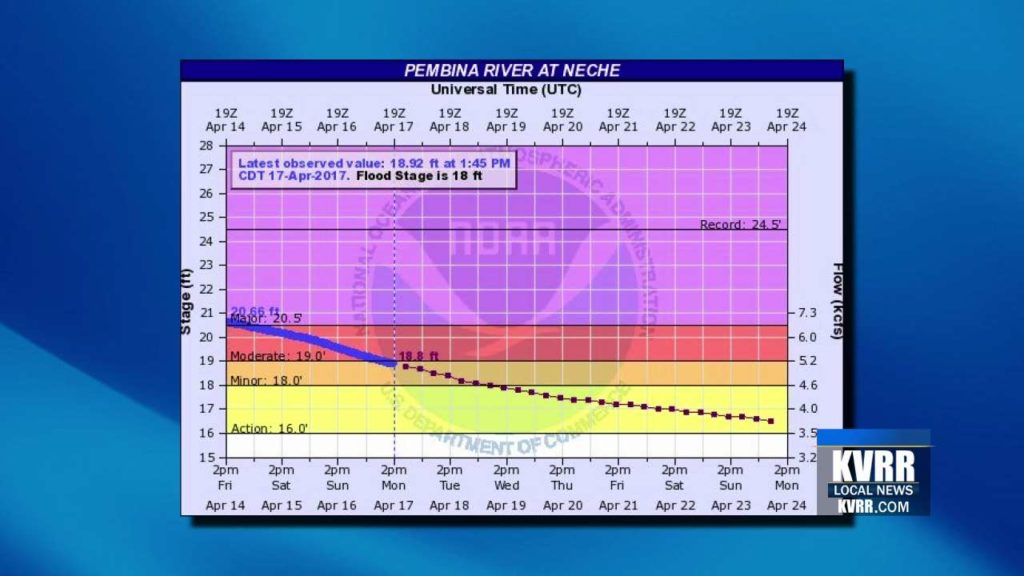 NECHE, N.D. — Only one flood warning remains in the northern valley.
The warning for the Pembina River at Neche has been extended to Thursday.
There is a concern that rainfall totals overnight could impact the river level.
It has fallen from moderate to minor flood stage in the past 24 hours.
The governor has declared an emergency declaration for nine northeastern counties experiencing spring flooding.