Minnesota Muslim Teen Boxer Wins Fight for Wearing Religious Clothing During Matches
Zafar appealed to officials after she was stopped from competing at a match in Florida because she would not wear the required uniform of a sleeveless jersey and shorts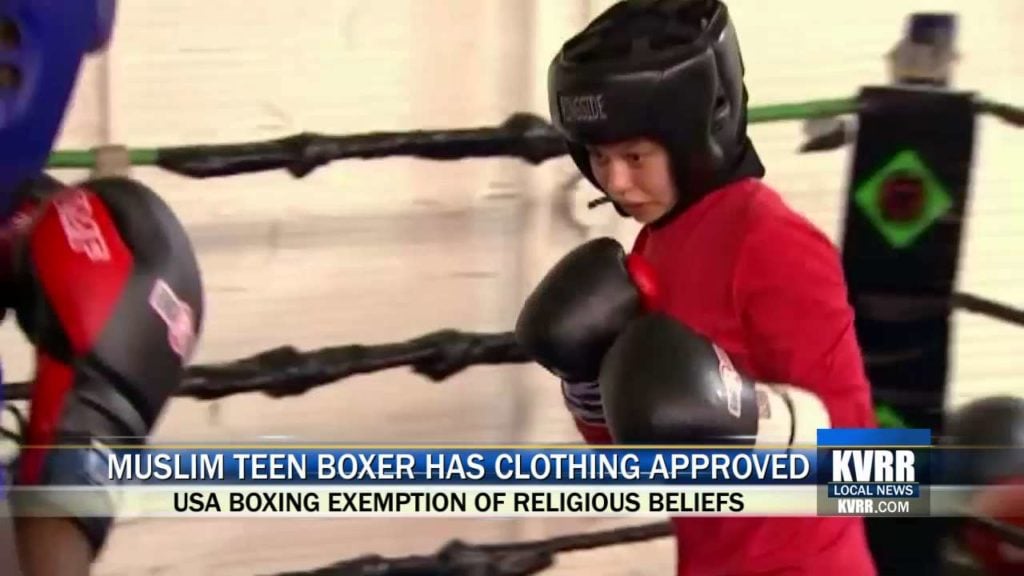 OAKDALE, Minn. — A Minnesota Muslim teen boxer has won her fight to wear her religious clothing during matches.
USA Boxing says 16-year-old Amaiya Zafar will be allowed to wear her hijab and other clothing that covers her arms and legs because it falls under a religious beliefs exemption of the program.
Zafar appealed to officials after she was stopped from competing at a match in Florida because she would not wear the required uniform of a sleeveless jersey and shorts.
The teen says she is hoping to make it to the 2020 Olympics for boxing.