Spearfish Fire Investigators: Exact Cause of Fatal Fire Unknown
Investigators say the exact cause can't be determined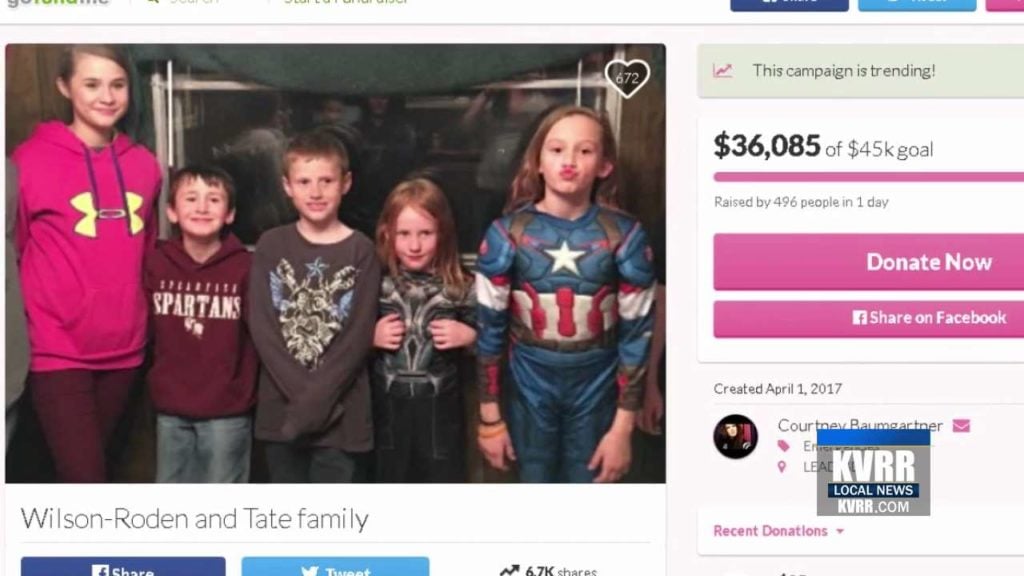 SPEARFISH, S.D. — It's been 20 days since five children died in a house fire in Spearfish and investigators said they may never know how the blaze started.
Fire officials said the fire started in a corner of the house's porch where a metal trash can was being used to collect ash and hot coals from a fireplace, however there were also smoking materials found in the area.
Investigators said the exact cause can't be determined.
Tanlynn Roden, 11, 9-year-old Justice Roden, 9-year-old Rhylin Gee, 7-year-old Clinton Johnson and 6-year-old Phibie Moyer all died in an upstairs room from smoke inhalation.
Several others were injured in the blaze.