Former Grand Forks Teacher Sentenced To Prison
James Whalen must register as a sex offender.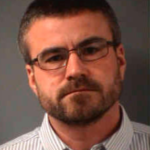 James Whalen, the former Grand Forks Central High School teacher who pleaded guilty to having a sexual relationship with a student, is sentenced.
Whalen was sentenced to two years in prison with two years suspended.
Five years supervised probation.
He will have to register as a sex offender.
The 42-year old Whalen pleaded guilty in January to sexual assault and two counts of corruption of a minor.
A criminal sexual conduct charge against him in Polk County was dropped.
Before being sentenced, Whalen addressed the court.
He said the entire situation was devastating for everyone involved.
Speaking to the victim and her family he said, "I hope that they can find the ability to move forward".
Whalen was a teacher at Central High when he was charged with having sex with a student in rooms at the school, in his home and in his vehicle in 2015 and 2016.