Drivers Identified in Bemidji School Bus Crash
Police say one child was pinned inside and had to be cut out of the bus by rescue workers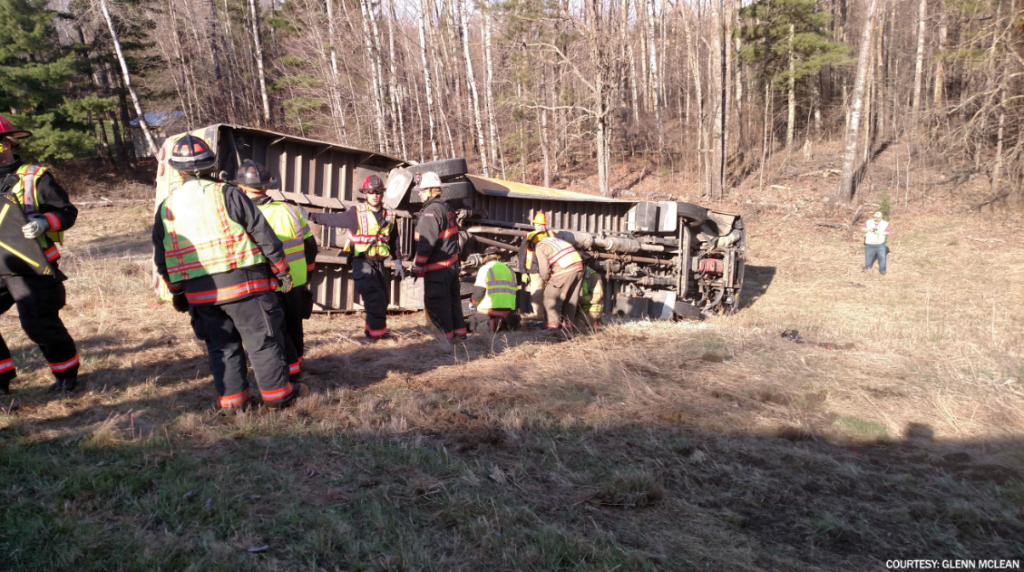 BELTRAMI COUNTY, Minn. — Authorities have identified the two drivers involved in a Bemidji school bus crash in Beltrami County.
Police say 29-year-old Thomas Nielson of Chattanooga, Tennessee was driving a passenger vehicle when he drove through a stop sign and hit the school bus, being driven by 47-year-old Patrick Stout of Bemidji.
They say Stout lost control of the bus and it rolled on its side into the ditch.
Police say one child was pinned inside and had to be cut out of the bus by rescue workers.
Thirty students were sent to the hospital and at least three suffered serious injuries.
Nielson also suffered serious injuries.
Many of the students are from the Red Lake Nation.