Sex Discrimination Complaint Filed Against UND Over Athletics Programs
In March of this year, UND announced it was cutting their women's hockey and men's and women's swimming and diving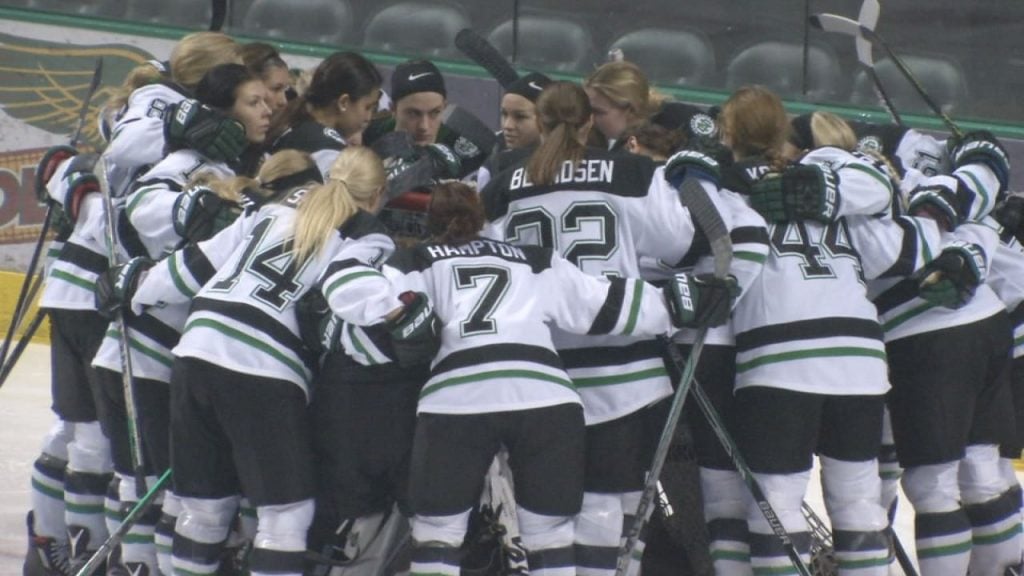 GRAND FORKS, ND — A complaint has been filed against the University of North Dakota over the university's sports programs.
The federal Title IX case states the university does not give women equal opportunities in athletics.
In March of this year, UND announced it was cutting their women's hockey and men's and women's swimming and diving.
In a previous interview with KVRR reporter Shiina LoSciuto, UND's Title IX coordinator, Donna Smith, said that like any program at the university, equal opportunity is considered before any decisions are made.
"We would want somewhere close of 50 percent of our student athlete's participation to be 50 for men and 50 percent for women," Smith said in a March 30th interview.
Smith went on to say there are more women's athletic teams at UND than men's.
The equal opportunity is tracked by participation and the football team's large roster counts for a part of the men's ratio.