Fargo Police Investigating After Shots Fired at Apartment Building
There are no known injuries and it does not appear the bullet made entry to an adjoining apartment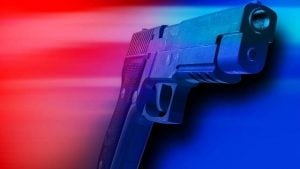 FARGO, ND — Fargo police say someone fired a shot inside an apartment in the 1700 block of 25th Avenue South.
Officers responded to a 911 call just after midnight on a report of what sounded like a gunshot and arguing in one of the units.
Sgt. Joel Erickson says they found a slug buried in a sheetrock wall.
He says there was "limited cooperation" from people questioned at the scene so investigators are still working on what happened.
There are no known injuries and it does not appear the bullet made entry to an adjoining apartment.