Numerous Memorial Day Events Are Planned Around The Area
Honoring Those Who Died While Serving In Our Armed Forces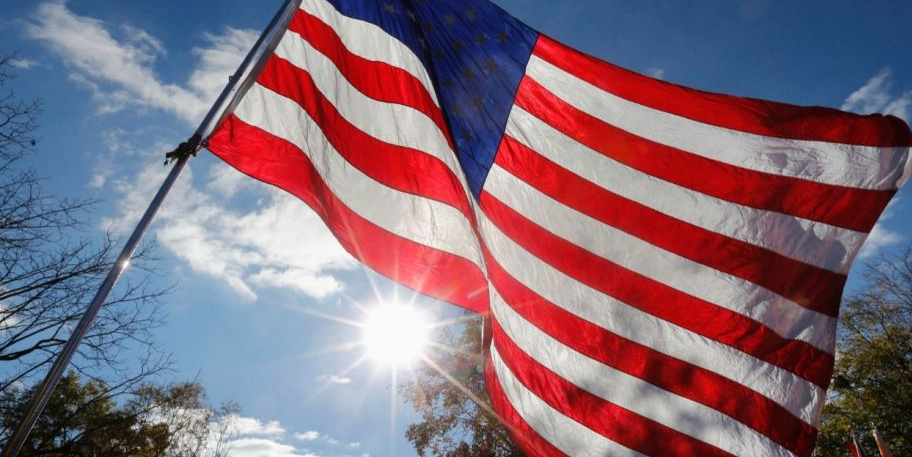 FARGO, N.D. — A number of ceremonies are planned for Memorial Day in our area.
A short ceremony will be held at 8:45 a.m at Holy Cross Cemetery in Fargo.
A ceremony will be held on Veterans Memorial Bridge at 9:15 a.m.
Detroit Lakes will hold a Memorial Day Parade at 10.
11 a.m. services are planned in West Fargo, Moorhead and Riverside Cemetery.
Here is a full list of events:
Holy Cross Cemetery 32nd Avenue North, short ceremony at 8:45. Chaplain: Sharon Kaseman, MC: Wayne Krueger, Fargo Post 7 Commander.
Veterans Memorial Bridge 9:15 a.m. ceremony. MC: Wayne Krueger, Fargo Post 7 Commander, Greetings: Mayor Mahoney, honors: Fargo American Legion, Opening Remarks Ron Krueger, Benediction Jim Eggl, National Anthem Josphine Harms, Speaker Joe Wallevand, Laying of Wreath, 21 Gun Salute and Taps.
Riverside Cemetery, 11:00AM ceremony. MC Wayne Krueger, Fargo Post 7 Commander, Chaplain, Sharon Kaseman, Main Speaker, Dave Rice, VFW Post 762 Commander and Past Commander American Legion Dept. on ND. Greetings from Governor Burgum and Mayor Mahoney.
Noon Ceremony at Sunset Cemetery 48th Ave and University Drive S. Fargo
10:00 a.m. Memorial Day Program at Oakwood Cemetery Harwood, in case of bad weather will be at club.
10:00 a.m. VVA to Participate in Parade in Detroit Lakes
10:45 a.m. West Fargo VFW and AMVETS and American Legion will raise the colors at the VFW club and they will move inside for other ceremonies at 11 a.m. Main Speaker is Russel Foster VFW Veterans Service Officer. Sloppy Joes, chips and potato salad lunch will be served. Club will be closed after lunch.
Moorhead American Legion Post 21 and Dilworth VFW Post 1223 Color Guards will be at the following locations on Memorial Day Monday May 29th. Military Honors will be given at each location which includes: Rifle Salute, Prayer, and Taps. The public is invited to view the Military Honors and attend the ceremony at the Moorhead National Guard Training and Community Center (Armory) 1002 15th Ave. N. Moorhead at 11:00 AM. Guest Speaker is MSG (Ret) Eric Marts, US Army, IRAQI Veteran and Host of the Heroes of the Heartland Radio Show.
7:00 AM Main Ave Veterans Memorial Bridge
8:45 AM Moorhead Memorial Gardens South Moorhead
9:15 AM Sabin (Elmwood)
9:25 AM Sabin (Trinity)
10 AM Evergreens South Moorhead
10:15 AM Prairie Home Cemetery (by Concordia)
10:30 AM Riverside North Moorhead
10:40 AM St Joseph's North Moorhead
11 AM Program @ National Guard Armory – Public Invited
** These times are approx so it is recommended that you should be there at least 10 – 15 minutes early.
Fargo Amvets will serve a hot dog picnic luncheon.
Fargo VFW club open. Auxiliary will be serving Taco in a bag, (free will offering) after the services. Proceeds to help our Veterans programs.
Moorhead American Legion will be open. All are invited to come over and share come camaraderie.
Harwood American Legion, Free Lunch and awards program at club following cemetery ceremony.
Dilworth VFW will be closed.