Human Remains Not Those of Missing Warren Woman
The remains were found by two men fishing last Saturday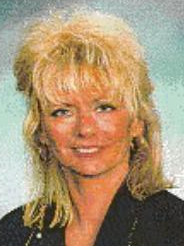 MARSHALL COUNTY, Minn. — Human remains found on the bank of the Red River near Oslo are not those of Veronica Safranski.
The sheriff in Marshall County says the remains have not been identified, but dental records have ruled out Safranski.
The 40-year-old was last seen leaving a Halloween party at Mick's Bar in Warren in 1996.
The remains were found by two men fishing last Saturday.
The investigation continues.