Pride Parade Briefly Stopped By Anti-Police Protesters
Staged Die-In On Hennepin Avenue in Minneapolis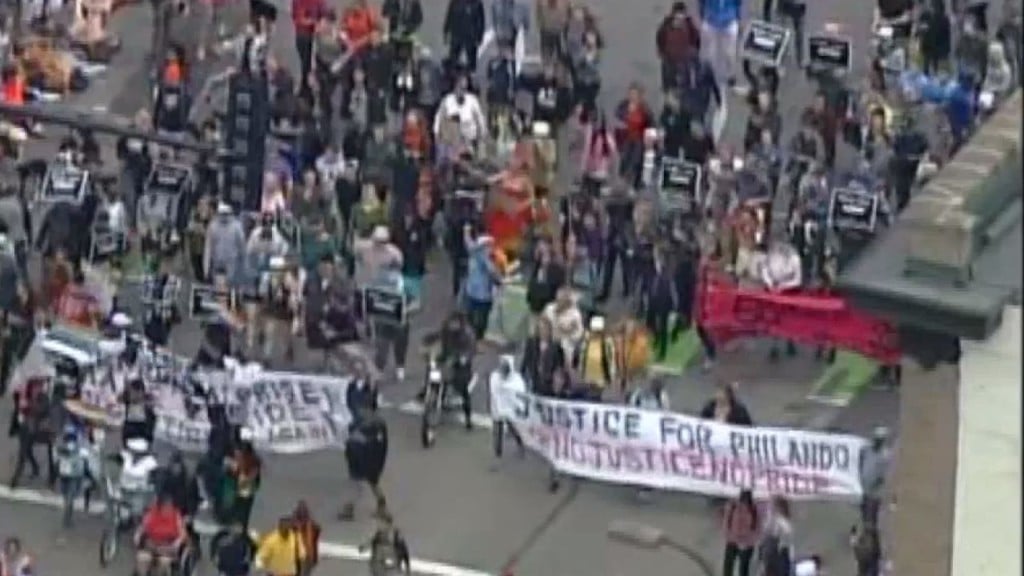 MINNEAPOLIS, Minn. — Anti-police protesters disrupted the Twin Cities Pride Parade over the police shooting of Philando Castile.
"Do not say black lives matter if you're not out here ya'll," said one protester.  "You are literally letting the police department that brutalizes and kills us, that literally beat my booty at the 4th Precinct, lead our gay pride parade. So, that's shady."
The parade was disrupted just minutes after getting underway in downtown Minneapolis.
About 200 protesters began marching down Hennepin Avenue and at one point, staged a die-in.
The protesters eventually dispersed and the parade continued on.
Parade organizers on Friday invited police to participate after initially asking them to minimize their participation due to tensions over the acquittal of now former officer Jeronimo Yanez.