Hit and Run Turns into Police Chase in Grand Forks
A man faces several charges after driving away from a hit and run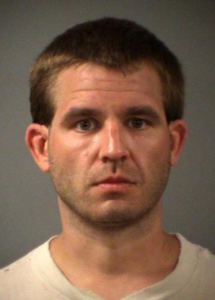 GRAND FORKS, ND — A hit and run in Grand Forks leads to a pursuit with police.
Grand Forks police attempted to stop Joshua Thompson, 30, on the 1100 block of South 42nd Street.
When he didn't stop, police said he led them on a pursuit through town, onto I-29 and eventually onto a gravel road near the Thompson exit.
Police said the driver lost control and went into the ditch.
Thompson is charged with Driving Under Suspension, Leaving the Scene of an Accident, Reckless Driving, Reckless Endangerment, Unauthorized use of motor vehicle, Fleeing in a Motor Vehicle, and several other warrants.