Drought Conditions Are Expanding In The Region
Extreme Drought In Much of South-central North Dakota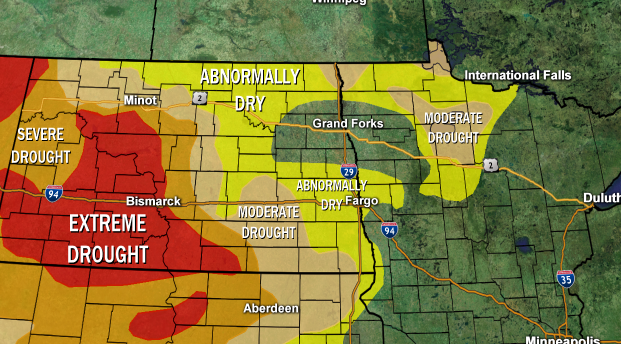 The areas of severe and extreme drought are expanding across south-central North Dakota.
This is the latest drought monitor map from the USDA.
The counties in red are in the extreme drought category with persistent hot and dry conditions.
In the east: the counties in brown and yellow, are seeing abnormally dry to moderate drought conditions.
In Minnesota: Clay, Norman, Wilkin, Otter Tail and Traverse counties are reporting abnormally dry conditions.
Beltrami is in a moderate drought along with portions of Kittson, Marshall and Koochiching.