Danielle Church
Multimedia Journalist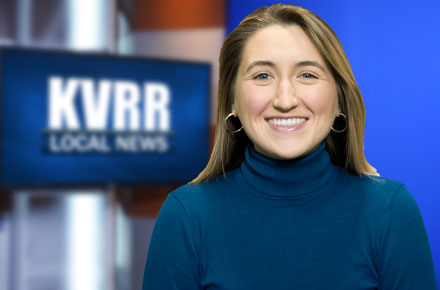 Danielle was born in Delaware but grew up in the Northwest suburbs of Chicago. She attended DePaul University where she was involved in the student newspaper, the DePaulia, the Society of Professional Journalists, Good Day DePaul and the Center for Journalism Integrity and Excellence. During her time in the Windy City, she also interned at "Chicago's very own" WGN-TV. Danielle graduated in June 2017 and is very excited to start her reporting career at KVRR.
She aspires to be a reporter in her hometown someday, especially because the pizza is so good there. Aside from reporting, Danielle is trying to train for a half marathon, despite the fact she's a very average runner. You can find her probably listening to way too much music, traveling or searching for the best breakfast food in Fargo.
Follow Danielle on Twitter @daniellejchurch or on Instagram @daniellechurchnews. Have any story tips? Send them to dchurch@kvrr.com.