National Weather Service Confirms Several Tornadoes
The strongest of Tuesday's storms produced EF-2 rated damage near the towns of Buxton and Hillsboro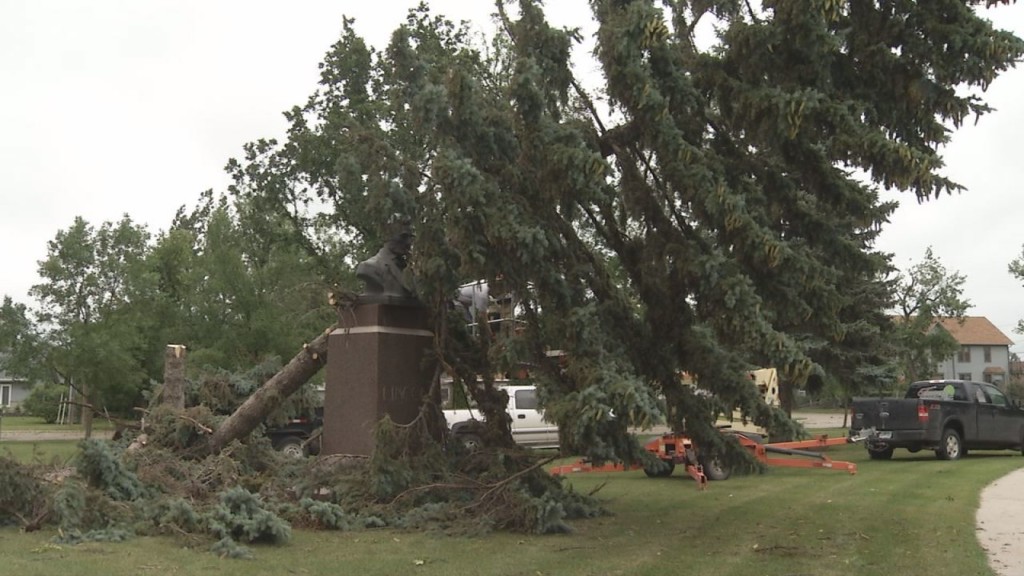 GRAND FORKS, N.D. — The National Weather Service determined that Tuesday evening's thunderstorms produced at least three separate tornadoes.
The most intense damage from the tornadoes was rated EF-2 and occurred between Buxton and Cummings, with wind speeds of up to 135 mph.
EF-0 damage was also reported between Larimore and Northwood, with wind speeds of up to 85 mph.
Storm damage in Hillsboro was consistent with straight-line winds of up to 100 miles per hour, but the tornado passed just two miles northeast of town.
The storm then tracked over the Red River and caused more straight-line wind damage to Halstad, Borup and Ulen in Minnesota.