Water Lessons Made Fun in the Metro
Family Water Festival was held to teach kids about our natural water resources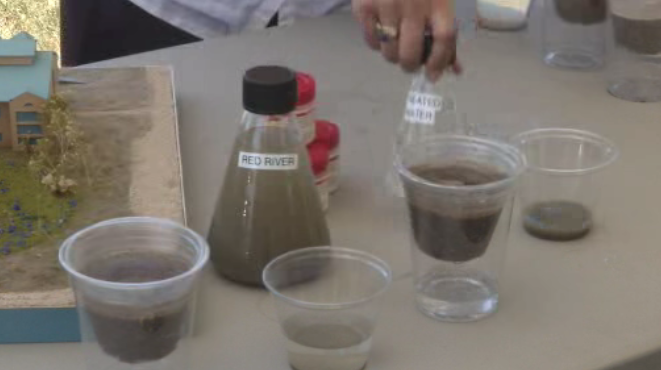 FARGO, ND., In the heat of the summer, it's the perfect time to find out more about the water resources in our area.
The World Garden Commons was taken over this afternoon by presentations, lessons and games all circling around our natural water resources.
"We want the community to come here and really have some green space and feel like they can get out of their house and gather together in one place," said Executive Director with the River Keepers, Christina Holland.
The River Keepers taught lessons on pollution, water property and the importance of water quality.
They say it's crucial to have conversations with the younger generation about everything nature has to offer.
"How do we transform a storm water pond from something that's really blank to something that has vivaciousness," said Communications Manger with the Fargo Project, Rachel Asleson.
"They learn what a wetland is and what animals live there and also what it means to the animals around there," said Holland.
They also say after hearing myths go around about the Red River, they enjoy using days like this to let the public know the river's quality is better than they may think.
"It looks the color it is because of the clay soils we have. So we try to teach people that it is safe," said Holland.
"The red river is a resource as well as our storm water," said Asleson.
Activities were set up where kids learned how to spot the difference between fresh water and dirty water and what species can survive in both.
"There's over 80 species of fish living in the red river and catfish is one of the more popular fish which is why we have catfish here today to taste," said Holland.
While kids had the opportunity to spend the afternoon taking in water quality knowledge, organizers say it's equally as beneficial to them.
"It is a great privilege to be able to work with the entire community. Community of culture, community of culture and the community of ecology," said Asleson.
'Summer Series' will continue next Sunday from one to four at Rabanus Park.