Three Flavors of Bush's Baked Beans Being Recalled
There aren't any illnesses being reported in connection with the recall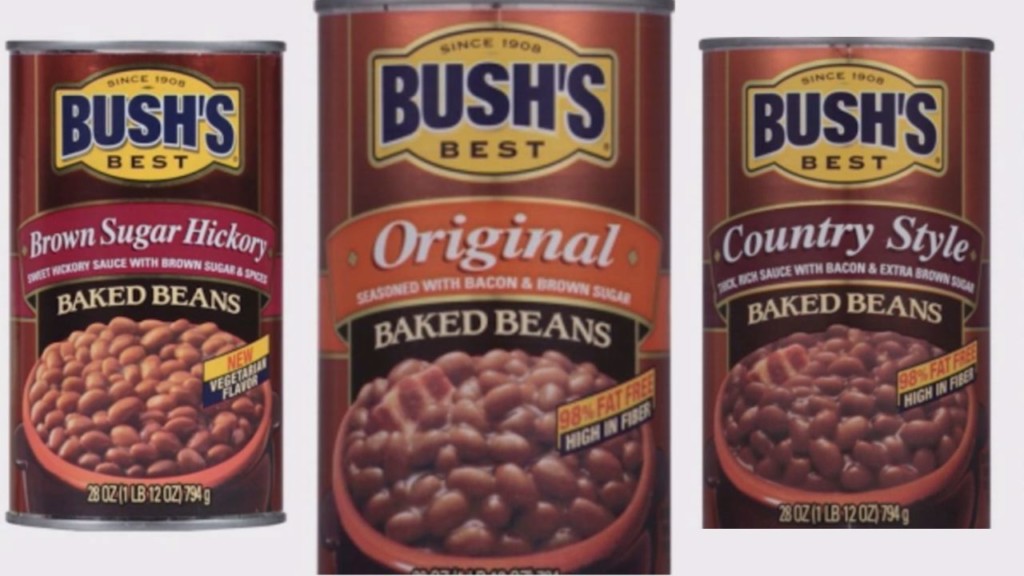 NATIONAL — Bush Brothers and Company is issuing a voluntary recall of 28 ounce cans of three kinds of it's popular flavors of beans.
The company is asking consumers to throw away the cans after they found potentially defective side seams of the cans.
The recall affects the Bush's Brown Sugar Hickory Baked Beans, Country Style Baked Beans and Original Baked Beans.
There aren't any illnesses being reported in connection with the recall and the company is working to remove the products from store shelves.
Below is a statement released by the company in regards to the recall:
For more than 100 years, Bush Brothers & Company has been dedicated to producing the highest quality
products for our valued consumers, customers and their families.
On July 22, 2017, we announced a voluntary recall of certain 28 ounce cans of BUSH'S® Brown Sugar
Hickory Baked Beans, Country Style Baked Beans and Original Baked Beans due to potentially defective
side seams on the cans.This recall was initiated after our internal quality assurance checks identified the
issue. Subsequent investigations indicated a temporary quality issue from one of our can suppliers. The
problem was corrected and no other product is affected.
As a fourth generation family owned business, we are guided by our values of integrity, caring,
responsibility, and trust and we apologize for any inconvenience or concern this situation may cause. It's
important to note that, to date, no illnesses or other adverse consequences have been reported in
connection with this voluntary recall; however, we urge you to dispose of these affected products
immediately even if the beans do not look or smell spoiled. We are working with our retailers to ensure
timely removal of affected product from their warehouses and shelves.
To view the affected Lot Numbers and Best By dates, please see below. BUSH'S® Consumer Relations is
available to answer any questions you may have by calling 1-800-590-3797 Monday-Friday between the
hours of 8:00 am and 5:00 PM Eastern Standard Time. Information may also be found on our website at
www.bushbeans.com.
Thank you for your patience and understanding as we work through this issue. We appreciate your
continued loyalty.