Historic Church Seeking State Grants to Replace its Entire Roof
The more than a century old building has begun to show its age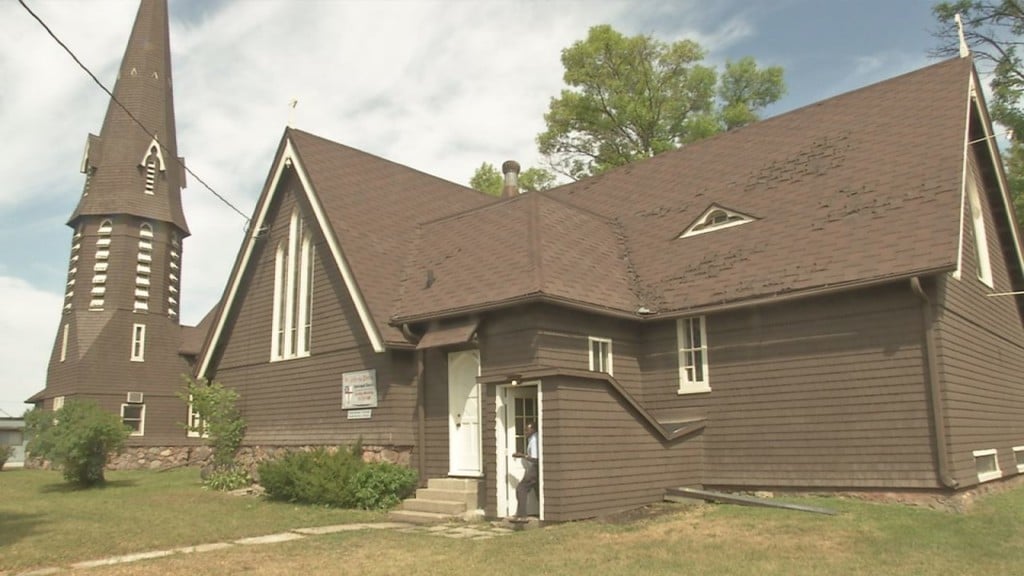 MOORHEAD, Minn. — A Moorhead church built in the 1800's is in need of a new roof.
The architect who designed it also worked on the U.S. Supreme Court building.
Neighbors from a few houses down and from around the world gather under a piece of history every Sunday.
"I love this church," said Barbara Glasrud. "My husband and I joined it in 1950."
Cass Gilbert, a celebrated architect, designed the Church of St. John The Divine in Moorhead.
He also led work on the U.S. Supreme Court building, Minnesota's Capitol and one of New York's first skyscrapers.
Architects said the church was built in 1899.
As chunks of shingles continue to fall from the roof, the building is starting to show its age.
"Well, a building that old usually needs a new roof," said Glasrud.
They're starting repairs from the top.
The congregation is getting donations and applying for state grants to replace the entire roof.
"Instead of putting a new roof on when they needed it, they simply added more layers of asphalt shingles which is not something that one ought to do," Glasrud explained.
When renovations start, they aim to keep Gilbert's original vision of the church.
"It's not asphalt, that is wood shingles, which are far more expensive," she said.
This brings the cost of the project to about $150,000: a lot of money for a small church.
"The only way we can do this is to apply for a grant," she said. "And that is what we're going to do."
Like many of Gilbert's creations, the communities of today are working to uphold his structures more than a century later.
Anyone who would like to donate to "Raise the Roof" can turn in checks or cash at the church located on 120 8th Street South in Moorhead.