Two Men Arrested After Exchanging Text Messages Over a Woman
Police said they showed up with a handgun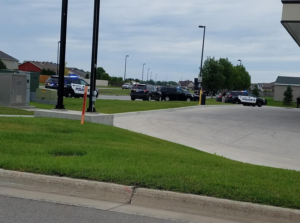 MOORHEAD, Minn. — Two men were arrested in Moorhead after what police said began as a text message exchange over a woman.
Lt. Tory Jacobson said 22-year-old Eddie Darden of Dilworth and 22 year-old Kyler Kleppe of Mayville threatened a man working at a construction site and they were challenged to come to the location.
He said they showed up with a handgun.
Jacobson said two guns were found in the vehicle when the men were stopped this afternoon and arrested near 12th Avenue and 34th Street South.