Two Arrested After High Speed Chase Through Cass & Clay Counties
Clay County deputies responded to a suspicious vehicle about 10 miles south of Moorhead late Monday night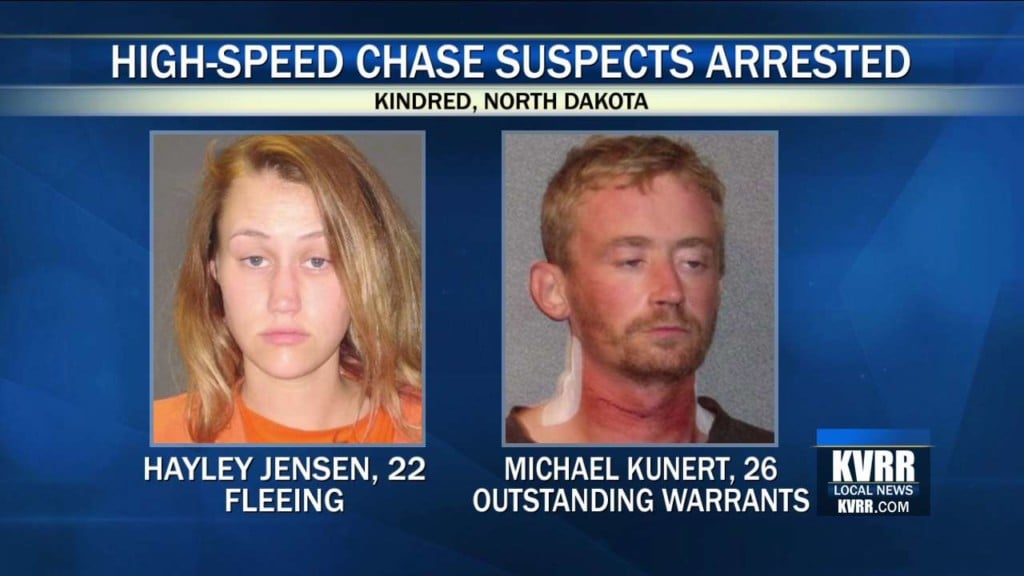 CASS COUNTY, ND — Two people were arrested after a high speed chase that started in Clay County and ended in southern Cass County.
Hayley Jensen, 22, is in the Clay County Jail on fleeing charges.
Her passenger, 26-year-old Michael Kunert, is in jail in Wapheton on outstanding warrants.
Clay County deputies responded to a suspicious vehicle about 10 miles south of Moorhead late Monday night.
Jensen took off and was eventually stopped by stop sticks near Kindred.
A Fargo K9 tracked down the pair and they were arrested.
Speeds during the pursuit hit more than 100 miles per hour.