Viral Video of Utah Nurse Being Arrested Puts Detective Under Investigation
The altercation on July 26th was caught on police body cams, hospital surveillance and others on their phones at the scene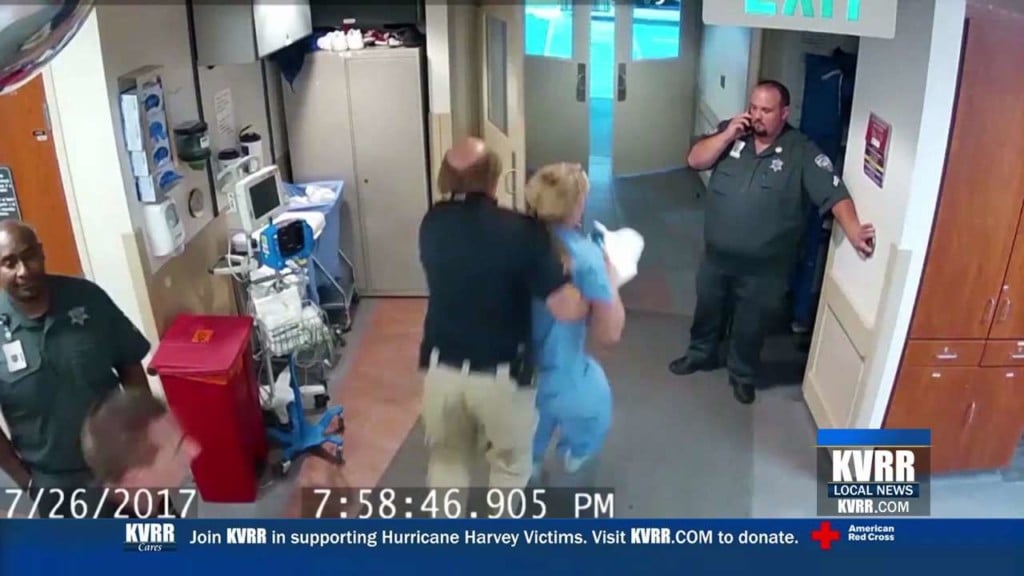 SALT LAKE CITY, Utah — A Salt Lake City police detective was placed on administrative leave after he arrested a nurse who refused to do a blood draw on a patient in the hospital.
Police Chief Mike Brown said in a statement that the department is cooperating with an internal affairs investigation into Detective Jeff Payne and prosecutors are calling for a criminal investigation as well.
The altercation on July 26th was caught on police body cams, hospital surveillance and others on their phones at the scene.
The nurse, identified as Alex Wubbels, refused to do the blood draw on an unconscious patient who was in a car crash.
The patient was admitted to the University of Utah Hospital burn unit and Wubbels was the charge nurse on duty.
Payne verified to Wubbels the patient was not under arrest and he did not have a search warrant but wanted a blood draw as is allegedly department policy for any person involved in a motor vehicle crash.
Wubbels told Payne that because the patient was not able to give their consent and without a search warrant, she could not authorize a blood draw and would not do it.
The nurse even printed off copies of the hospital policy that the Salt Lake City Police Department was allegedly aware of and signed off on earlier in the year.
Wubbels also called her supervisor when Payne continued to insist on the blood draw.
The video shows Wubbels calmly telling Payne "I'm just trying to do what I'm supposed to do. That's all."
Payne then approaches Wubbels and tells her he is arresting her while she begins shrieking and yelling for help while also shouting "I've done nothing wrong!"
Payne escorted the handcuffed nurse to a waiting police vehicle where she was held for about 20 minutes and later released without charges.
"I just feel betrayed," Wubbels told KSL. "I feel angry. I feel a lot of things and I still am confused."
Chief Brown said in a press conference he is upset things have gone this far.
"I am sad at the rift this has caused between law enforcement and the nurses we work so closely with."
Another police officer, who was at the scene, was also placed on leave.
Wubbels said she decided to release the footage of the altercation because she felt the police department was not serious about changing their policies while working in a health care setting.
"This should never have happened and it should not happen again," Wubbels told CNN. "We have to have a conversation and a discussion."
Wubbels did say the apologies she received from the mayor and Chief Brown were sincere and she appreciated them reaching out.
"I'm a health care worker," she said to KSL. "The only job I have as a nurse is to keep my patients safe."
To read an in-depth analysis of the story, click here.
To watch the full officer body cam video, click here.