Dilworth Officers Arrive In Texas With Donations For Harvey Victims
You Can Still Help Victims By Making A Donation on www.kvrr.com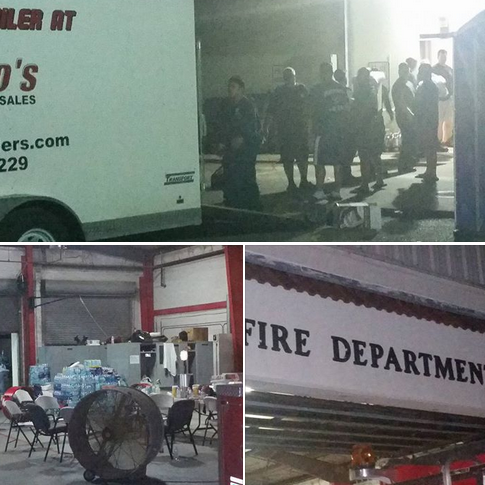 ARANSAS PASS, TX — Two members of the Dilworth Police Department have made it to Texas with two trailers full of supplies.
They arrived in Aransas Pass around 10:30 Saturday night according to a Facebook post and they went to work unloading all of the supplies donated by people back home.
They noted that the police and fire department is running on generator with no running water.
They also had what appeared to be a flat on one of the trailers and got some help by the Oklahoma Police Department.
Four Aransas Pass Police Officers lost their homes and are now sleeping on a warehouse floor.