Donated Corn From Wahpeton Arrives In Texas
San Antonio Food Banks Will Give The Corn To Hurricane Victims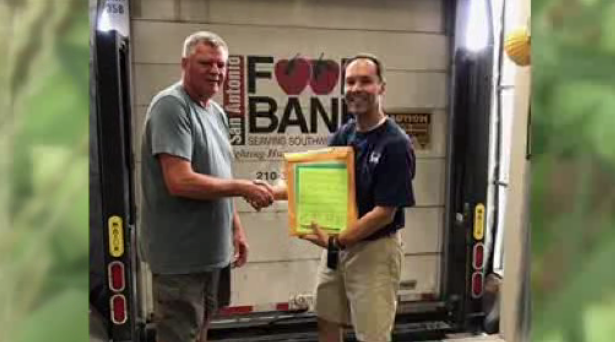 SAN ANTONIO, TX — A truckload of corn grown and picked by volunteers in Wahpeton has made it to San Antonio, Texas.
In an exclusive story we brought you on Thursday, more than 50 volunteers picked and loaded a semi trailer's worth of sweet corn in less than two hours.
The annual picking of the corn patch just outside the Ford dealership in Wahpeton usually goes to area food banks.
This year, the corn has been donated to food banks in San Antonio for the victims of Hurricane Harvey.