Grand Forks Man Arrested After Police Pursuit
Deputies in Polk County used spike strips and a PIT maneuver to stop Heintz and arrest him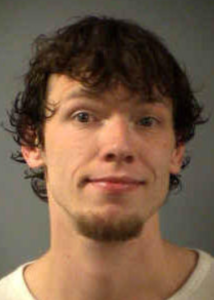 POLK COUNTY, Minn. — A man is in custody after a pursuit last night that started in Grand Forks and ended in Fisher, Minnesota.
Police say warrants were out for 26-year-old Kyle Heintz of Grand Forks in both North Dakota and Minnesota.
He was spotted around 5:30 and fled.
Deputies in Polk County used spike strips and a PIT maneuver to stop Heintz and arrest him.
He is facing numerous counts in Polk County including DWI, fleeing and drug charges.
In Grand Forks County he faces charges for fleeing, driving under suspension and reckless endangerment.