Minnesota Power Company to Help Hurricane Irma Victims
Their crews will restore power to homes which lose it after the storm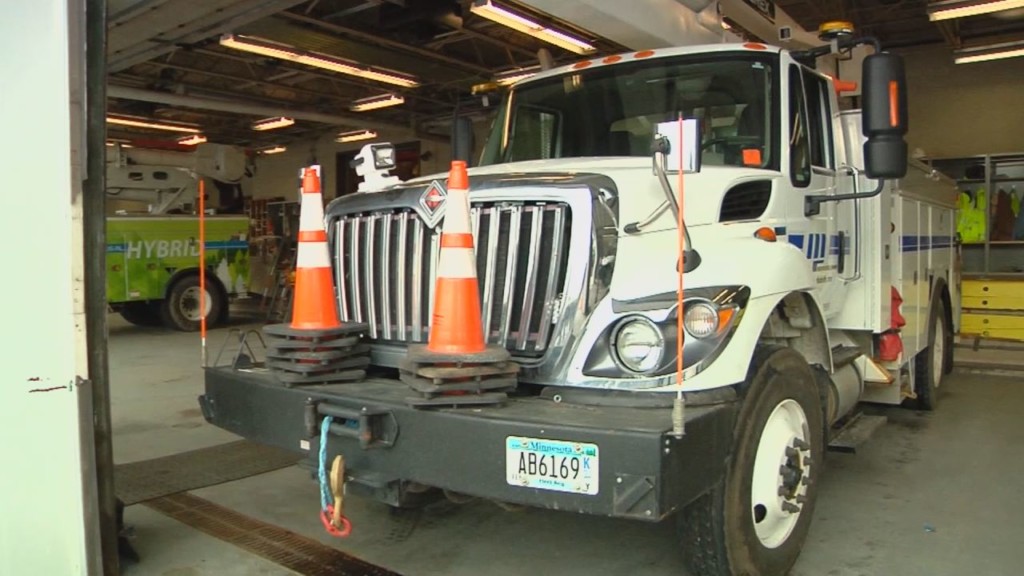 MINNESOTA — While thousands of people are trying to flee Florida before Hurricane Irma hits, a Minnesota-based power company is sending crews into the state.
Minnesota Power crews are gearing up and working on gathering supplies they will need once they get to Florida.
The crews are hoping to provide support and equipment to help people get their power turned on once they are able to return home.
The company is sending 17 vehicles with more than two dozen people and they say it's all about paying it forward.
"We got a lot of help the last couple years," said Line Operations Superintendent, John Muehlbauer. "We have had a lot of big storms, and we've had utilities from outside our state of Minnesota come and help us, and this is a great opportunity for us to go and to help our neighbors down to south."
The vehicles and crews are already on the road, hoping to be set up and ready to go as soon as they are allowed into the areas that need the most help.