ATV Passenger Killed By SUV Identified
Crash Happened Saturday Evening Near St. John, North Dakota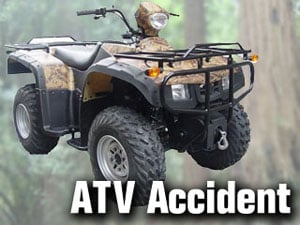 ROLETTE CO., ND — An 18-year-old woman was killed when an SUV struck a stalled all-terrain vehicle in Rolette County.
The highway patrol says the crash happened around 8 p.m. Saturday near St. John.
Taitum Eller of St. John was a passenger on the ATV that was being pulled by another ATV and she was killed.
The driver of that ATV suffered non-life-threatening injuries and the other ATV driver was not hurt.
The SUV driver also was not hurt.
The patrol is investigating.