Fargo Police Arrest Alleged Robber Armed with a Big Stick
He got into a fight with the clerk before fleeing the store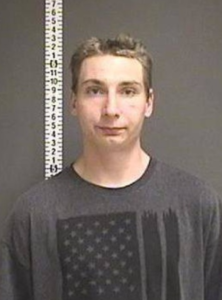 FARGO, ND — A man with a big stick was arrested for trying to rob a convenience store early Monday.
Fargo police say Lucas Kulberg was armed with the stick when he demanded cigarettes at Simonson Station Store on Main Avenue.
He got into a fight with the clerk before fleeing the store.
On Tuesday night, patrol officers spotted Kulberg riding in a vehicle and made the arrest.
The 20-year-old was taken into custody for robbery.
He has no permanent address.