Fargo Woman Set to Be Released After 400 Days in Jail
Tricia Taylor serves more than 400 days on a contempt of court charge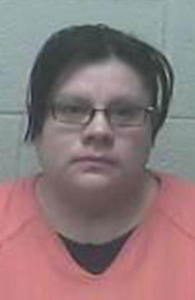 FARGO, ND — A Fargo woman is set to be released from Cass County Jail after serving more than 400 days on a contempt of court charge.
Thirty-five-year-old Tricia Taylor's contempt conviction was reversed on appeal to the North Dakota Supreme Court.
She was held after she failed to turn over her children to their father, who was granted custody.
A tribal court gave her sister temporary custody after Taylor fled to the Cheyenne River reservation in South Dakota.
Taylor's attorney argued the state only allows the court to hold someone for six months if convicted of contempt.