South Dakota Legislator Not Reprimanded for "All Lives Splatter" Post
Representative Lynne DiSanto of Box Elder is not losing her job in politics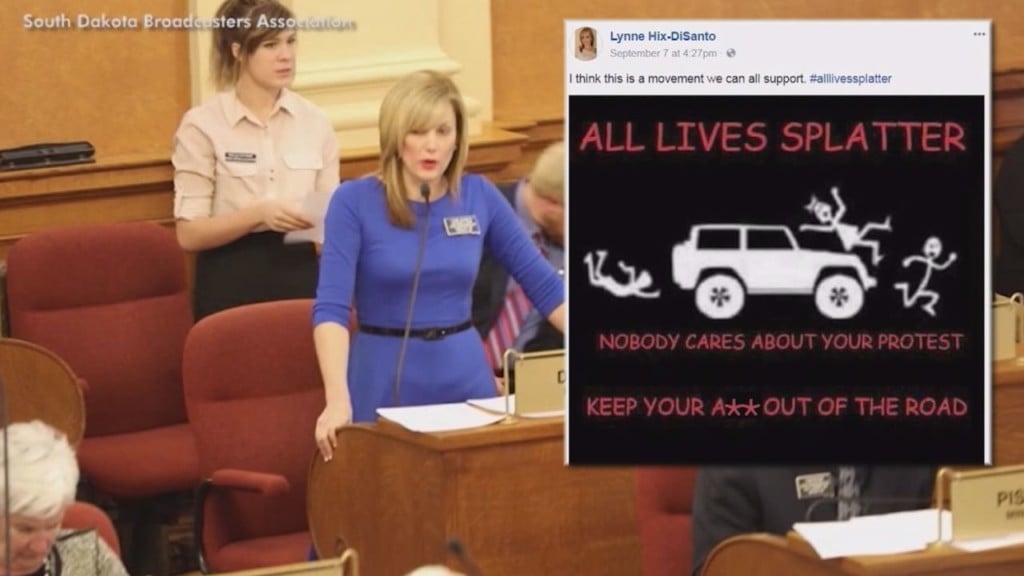 SIOUX FALLS, SD — A Republican South Dakota legislator is not being reprimanded for her "All Lives Splatter" post on Facebook.
Representative Lynne DiSanto of Box Elder posted a meme on September 7th which shows protesters getting run over by a vehicle.
It reads, "All Lives Splatter, nobody cares about your protest."
The GOP state chairman said in a statement, they don't tell members what is and is not appropriate for social media.
While DiSanto is not losing her job in politics, she did lose her job with a Rapid City-based real estate company.