Police Nab Suspect After Attempted Robbery at Grand Forks C-Store
It is unclear if he had a weapon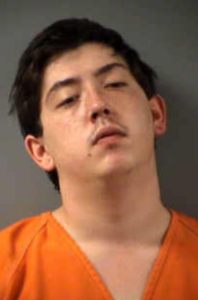 GRAND FORKS, ND — A Grand Forks man is behind bars after attempting to rob Cenex on Gateway Drive.
Police said 22-year-old Robert Smith Jr. entered the store around 3:45 this afternoon and demanded money.
The clerk refused and Smith fled.
It is unclear if he had a weapon.
Employees followed Smith and he was arrested by officers a few blocks from the store.
He faces an attempted robbery charge.