Woman Who Had Been Drinking Crashes ATV Into Squad Car
Woman and Officers Were Taken To The Hospital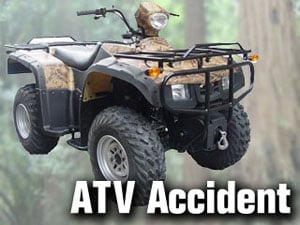 BEMIDJI, Minn. — Minnesota State Patrol says two Bemidji officers were hurt when an all-terrain vehicle crashed into their squad car during a chase.
Authorities say the officers were trying to help with the pursuit of the ATV started by another officer when the ATV collided with their squad car early this morning.
The two officers and the ATV driver were taken to a Bemidji hospital with non-life-threatening injuries.
The patrol says the 26-year-old Bemidji woman who was driving the ATV apparently had been drinking.