Minot Man Shot During Las Vegas Massacre Recovering from Surgery
He's breathing with the help of a ventilator, but doctors hope to remove it soon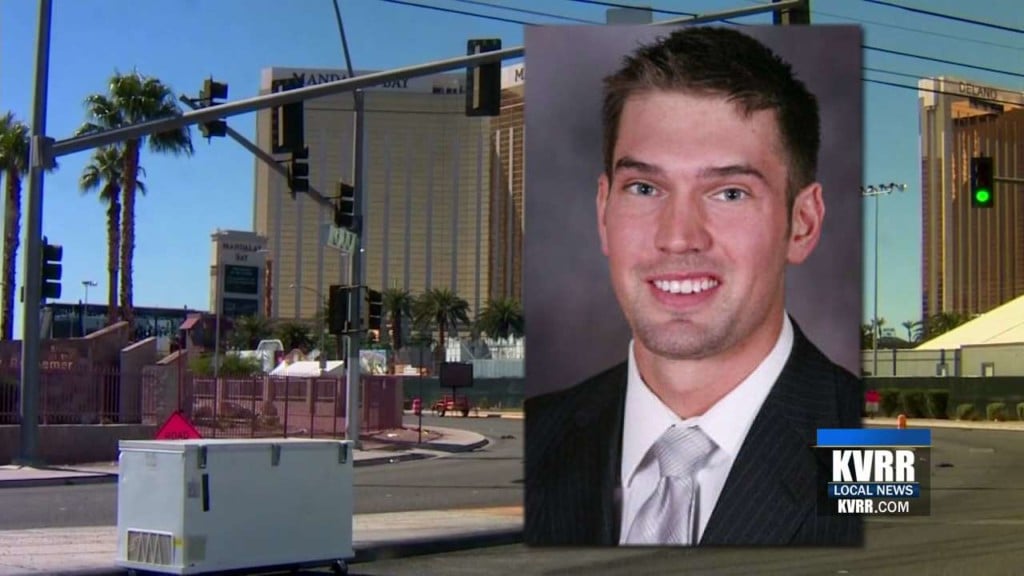 LAS VEGAS — A Minot man shot in the stomach during the Las Vegas massacre has undergone a fourth surgery.
Thirty-one-year-old Andrew Gudmunson's father and the real estate company that employs him say he underwent an operation Sunday at a Las Vegas hospital to close the wound in his abdomen.
Gudmunson was shot on October 1 in the attack by a sniper at Mandalay Bay that left 58 people dead and hundreds of others wounded.
He's breathing with the help of a ventilator, but doctors hope to remove it soon.
Gudmunson is a former UND athlete, playing football and baseball.