Diversion Task Force Members Announced
The first Task Force meeting will be held Monday, October 23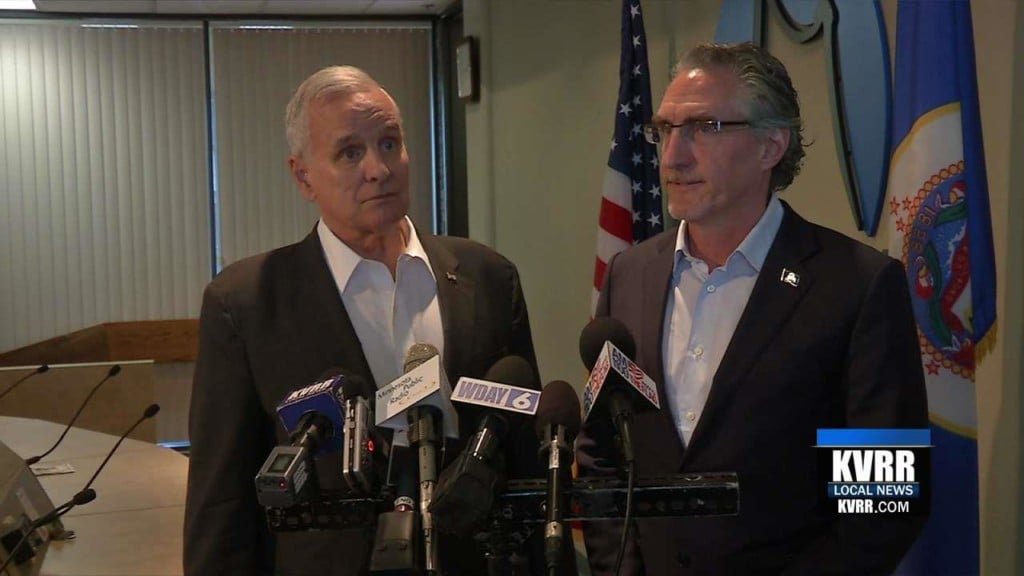 FARGO, ND — Governor Burgum and Governor Dayton have announced the members who make up the task force created to work on creating balance with Fargo-Moorhead flood diversion project.
The New Task Force will be co-chaired by the governors, and will include eight members from each state.
North Dakota members include the Cass County Engineer, a Fargo business leader, county and city commissioners and a farmer.
Minnesota members include mayors, city council and commission members, and a former county attorney.
The first Task Force meeting will be held Monday, October 23.
Minnesota Members
Moorhead Mayor Del Rae Williams
Moorhead City Council Member Heidi Durand
Moorhead City Council Member Joel Paulsen
Clay County Commissioner Jenny Mongeau
Former Wilkin County Attorney Tim Fox
Treasurer of Buffalo-Red River Watershed District Mark Anderson
Hendrum Mayor Curt Johannsen
Norman County Commissioner Steve Jacobson
North Dakota Members
Cass County Engineer Jason Benson
Fargo business leader and entrepreneur Ron Bergan
Richland County Commissioner Nathan Berseth
Greater North Dakota Chamber Board Chairman Bernie Dardis
Richland County farmer Craig Hertsgaard
Natural resources attorney Tami Norgard
Fargo City Commissioner John Strand
Grand Forks City Council member Ken Vein