South Dakota Man Charged in Suffocation Death of His Wife
Brinker claims he woke up and found his wife cold, then left to pick up their three children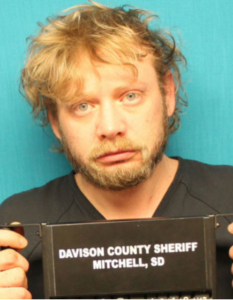 MITCHELL, SD — A South Dakota man has been charged in the suffocation death of his wife.
James Brinker, 39, of Mitchell, is charged with manslaughter.
Authorities say Brinker somehow restrained his wife, 36-year-old Marie Brinker, by wrapping her in a blanket, stuffing a sock in her mouth and fastening a belt around her head.
They say Brinker then went to sleep while she suffocated to death.
Brinker claims he woke up and found his wife cold, then left to pick up their three children.
Upon their return, authorities say Brinker sent his two sons inside the home to call 911 while he left.
Brinker has five prior arrests for domestic assault.
Police say there was a current protection order in place between the couple that prohibited Brinker from having contact with his wife.