St. Cloud Man Arrested After Skipping Court Over Fargo Girlfriend's Death
An autopsy reveals she had hung herself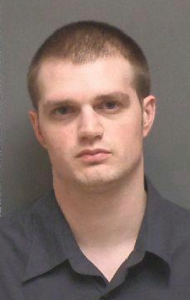 FARGO, ND — A St. Cloud man who skipped a change of plea hearing for failing to report his girlfriend's death is back in custody in Fargo.
Joseph Griemann is charged with felony possession of drug paraphernalia along with a charge of failing to report a death.
He was charged in August 2015 after his girlfriend, Casey Shulte, was found in the back of her garage at a Fargo apartment complex.
An autopsy reveals she had hung herself.
Authorities say Griemann moved his girlfriend's body then left town.