Profile by Sanford Has Tricks for Keeping Your Sweet Treats in Check this Halloween
Profile by Sanford Gives Tips on Portion Control for the Halloween Holiday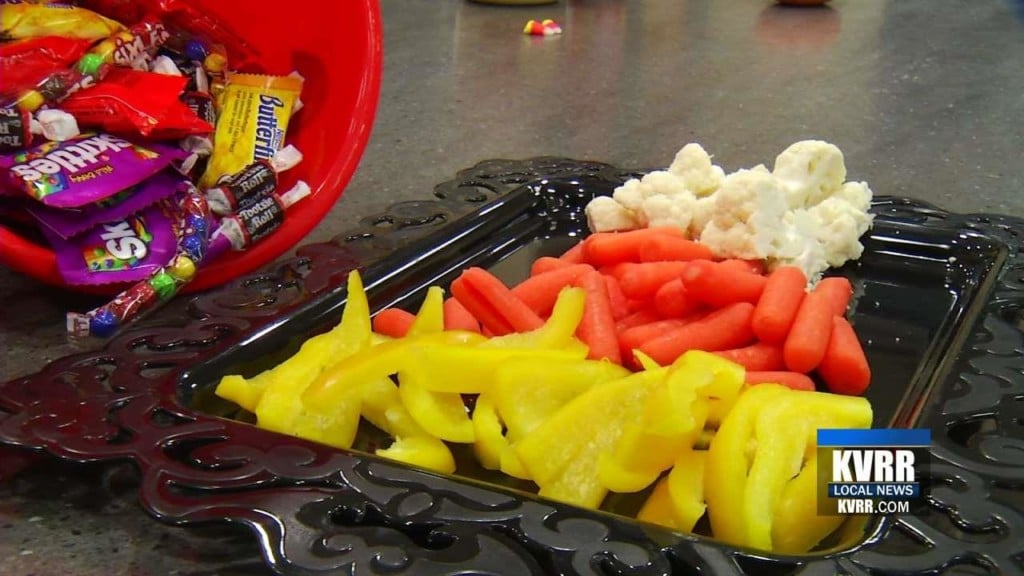 FARGO, ND — It's not just kids that will be digging into their piles of candy after Halloween.
Profile by Sanford has some tips on how parents with a sweet tooth can practice portion control.
After your kids bring their candy home Sanford Health has some tips on how to keep from overindulging.
Profile by Sanford coach Amy Nathan says portion control is the key to keep from over eating.
"You can decide how many pieces you will have before you even tear into that first piece of candy," Nelson said. "Count out those pieces and set it aside and hide the rest."
Putting the wrappers in your pocket can also serve as a reminder.
"It's easy to get carried away if you're throwing away the wrappers in the garbage and don't see how many that you've eaten," Nathan said.
Sanford Health offers a chart that tells you how much activity will burn off the sweet treats and it may surprise you.
"It takes about 20 minutes of Zumba to burn off 230 calories from the mini Reese's cups," Nathan said.
Nathan also said being conscious during this holiday can set a habit for the rest of the year.
"Halloween is the start of the holiday season," she added. "Thanksgiving and then Christmas. People think that they will just indulge and start over when it comes to January 1st. By being more mindful, now you have less weight to take off at the beginning of the New Year."